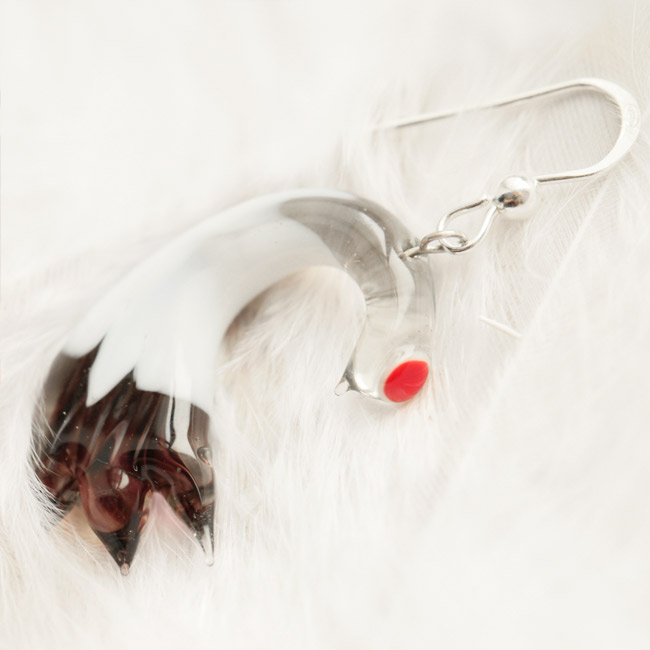 Did you know your tongue has the power of life and death? We often think our words go unheard and no one cares about them. I assure you that your words have impact and carry a big responsibility of seeding despair or hope, life or death, hate or love. I've been touched by so many of you as you commented on the Red Crown Crane jewelry collection pictures and posts. Each of your words were so life giving, encouraging, pushing me even further to enjoy this dream but also to be bolder and explore even more, deeper, further…
Atsuko from Japan wrote to Alex something that made me think a lot about my own responsibility to flee any comfort zone and to always search to expose my true heart and real identity.
"Fashion world is so gorgeous at a glance but I felt empty deep inside. And also I don't like mass fashion….everyone wears same kind of clothes….mode….fashion. Bring a new wind to fashion world!"
A new wind, something that would lift up those who don't want to be stuck in what they already know…something that would also disturb stillness and status quo. It's so true that fashion, just like music, can be so empty, seeding nothing but its own pride, giving nothing but sucking endless attention into a black hole… but once the spotlights are off and the catwalk is deserted, what's left? I believe that we can create a new wind in any area we evolve and in any environment, whether it's in fashion, music, business, or our families if what we create starts on the inside, in our hearts and in our mind.
Mary: "When we all put our hearts into it and simply believe that we do have an impact, no-matter if we are in the shadows or in the spotlight."
Heather: "It serves as a reminder for me, to keep believing in the dream, though it is a long and hard journey at times, it is worth it!"
Can you see how important your words are as they touch my heart and transform it so I can believe more, feel more confident, receiving power from your encouragements? As I let you feed life inside of me, then I can create something with my humble hands. Of course I feel nothing is impossible when I read this:
Miriam: "Keep daring…keep risking…keep going forward…everything is to build, discover and craft…with your light…purely perfect just the way it is…"
Marjo "Let's have fun…as we spread our wings and learn to fly!!"
Aurélie: "I have to admit it is an honor and fabulous to be by your side, to be able to give you wings and travel with you guys."
Michael:"You touched my heart again"
Yes I desire to bring a new wind into the fashion world, bring a whole new spirit that will be life giving and inspiring. If we're supportive of each other, if we realize that the only solid thing we can build on is the love we freely give and receive, if we're all together, I can accomplish this…
Sean: "Isn't it amazing that we are far apart, but our wings still touch?"
Sandra: "Our greatest accomplishment is to be together. I am myself surrounded by companions reminding me every day that I have wings."
Pac: "To be together is really marvellous when there is respect."
Julie: "Sometimes, we need others to know who we truly are and blossom!"
Ale: "It's amazing that you have people like that in your life"
Juliette: "This tale touched me a lot, to see a being take off surrounded by people taking off as well, committed in that same way."
Mune asked me if we had filmed the speech I gave at our Red Crown Crane launching gala. It was such an intimate moment that I don't even remember if there were cameras…the only thing that mattered for me were the people present that I wanted to honor. Elizabeth describes it well when she says that "time truly is of the essence and cannot be returned to us, once a moment has passed", and I would add that it makes it all even more precious and unique! Let's never forget to be thankful for every little thing we live together… each of these treasure seeding mysteries…mysteries that can bloom into incredible dreams… dreams that will give us wings to fly. The wind is here… can you feel it?
-Miss Isabel